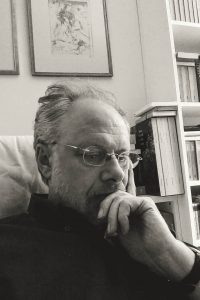 Als ich kürzlich in einem Beratungsgespräch sagte, Team Building sei wie Kochen, sahen mich meine Gegenüber erstaunt an. Wenn ich koche inspirieren mich die Zutaten, die Gewürze, oft geschieht bei der eigentlichen Zubereitung der Gerichte etwas Neues, etwas Erstaunliches.
Auch Teams sind unterwegs zu einem gemeinsamen Ziel. Auch Teams müssen sich finden. Auch Teams müssen offen sein für das Neue, das Unerwartete, das Überraschende. Ein gemeinsamer Abend bei dem gemeinsam ein geschmacklich herausragendes Menü produziert wird, ermöglicht ein Kennenlernen auf einer völlig anderen Ebene, gibt Gesprächen eine neue Wendung, öffnet Wege zu neuen Lösungen.
Wir kochen nicht nur gemeinsam, wir ermöglichen, professionell betreut, Kommunikation.
Recently, I said in a talk, cooking is like team building. The attendees looked puzzled. When we cook, we're inspired by the ingredients, the spices, the herbs, and often something new, something surprising happens.
Teams are on their way to a common goal. Teams have to find each other. Teams must be open to the new, the unexpected, the surprising. An evening together does not only peak in excellent food. It offers new experiences, meeting people in a completely different way, opening ways to new solutions.
We are looking forward to meeting you..